Team MSA
MSA is a team of highly skilled and experienced members in areas of Accounting, Tax and Business Consulting. Each MSA member has areas of specialization and unique skills. To catalog all of the talents of each member would be exhaustive. Click on the links below to find out more about the Members you will be working with at MSA.
MARK SCHAEFER ASSOCIATES LLP
200 E. Del Mar Blvd.
Suite 320
Pasadena, CA 91105

Tel:

(626) 446-3126

Fax:

(626) 446-3315

Loading Email...
Gilbert Stromsoe, CPA
Tax Partner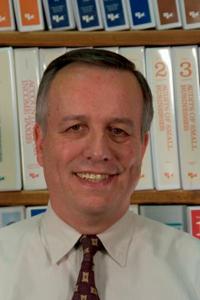 Gil is a CPA and Tax Consultant providing tax planning, business financing and financial management services to small and mid-size companies in various industries. Gil's knowledge and experience is an advantage in the preparation of income tax returns for corporate, partnership and LLC entities, as well as individuals and fiduciaries.

Gil is a graduate of California State University, Los Angeles, with a BS in Business Administration.
PROFESSIONAL ASSOCIATIONS
Certified Public Accountant, 1975

California Society of CPAs, Active Member
COMMUNITY ASSOCIATIONS AND PARTICIPATION
Arcadia Rotary Club - Past President and Treasurer and current Member

Arcadia Chamber of Commerce - Past President and current Board Member

Rotary District 5300 and Southern California, Arizona, Nevada Rotary Youth Exchange – Past Treasurer

Arcadia Business Association - Past President and Board Member

City of Arcadia Parking Commission - Past Director and Member

Arcadia Historical Society – Past President and current Treasurer
James Schaefer, CPA, MBA
Business Consulting Partner
As a Business Consultant, Jim works with small and mid-size companies in various industries, with special emphasis on growing companies desiring assistance with business planning, plan implementation and measurement. He works with clients to create business strategies for enhancing revenue, managing costs, financial structuring and obtaining funds. His business accounting experience can assist with financial projections and financial management, business valuations, mergers and acquisitions and management information systems.
Jim received his BA in Economics at the University of California, Los Angeles and an MBA from the University of Southern California.
He is a member of the National Honor Society in Economics, and taught business and accounting classes at the University of La Verne and California State University, Long Beach.
PROFESSIONAL ASSOCIATIONS & PARTICIPATION
Certified Public Accountant, 1977

American Institute of CPAs, Active Member

California Society of CPAs, Active Member

Co-Chair, Los Angeles County Technology Week: Plan and manage seven annual Technology Week programs involving over fifty high profile events throughout Los Angeles County, promoting and highlighting the County's premier technology companies
Pasadena Angels – Co-founder and past Secretary of angel investment group: Participate in screening, advising and performing due diligence of technology companies for this 100 member angel investment organization
Business Technology Center – Premier business incubator for Los Angeles County: Supports high tech start up and early stage companies -Chairman, Mentoring Committee and Member of Advisory Committee, Past Finance Committee Chairman, Past Technology Financing Conference Chairman, Member of original and current Advisory Board for the Business Technology Center for ten years, assisting technology companies with business plans, strategic planning and early stage financing
Society of California Accountants - Past President of Foothill Chapter

State Senator Bob Margett– Past Technology Development Advisor and Past Campaign Treasurer
Laura Martorana
Staff Accountant
Laura has over 28 years experience in accounting, tax and bookkeeping. She is a graduate of Cal Poly Pomona with a B.S. in Business Administration, Major in Accounting. Her experience incluldes:
Financial Reporting
Establishing Accounting Systems for client businesses
Budget
Payroll
Tax Preparation
QuickBooks
Rachel Sotelo
Office Manager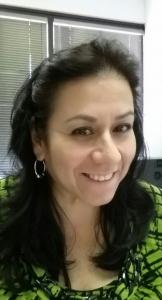 Rachel is in charge of accounts payable, accounts receivable and office administration. She runs the daily operations and assists in project management. She is in charge of IT, including technical procurement, network systems management, electronic filing of tax returns and providing secure electronic copies of client documents. Rachel is very knowleagble in Quickbooks and Quickbooks on-line and often assist our clients with bookkeeping needs or issues they may have with the software.
Rachel graduated from Rio Hondo where she received the Alpha Gamma Sigma award. She obtained her Associate Degree in paralegal and ran a successful paralegal business for 18 years prior to coming to MSA.